May Event Guide
Something for everyone in each of our towns
Local Authority is an independent weekly Medway newsletter covering local news, politics, culture, and the weirder side of our towns.
This edition is exclusively for paid subscribers, but free editions come out every Friday. To be notified as soon as the latest edition is available, please hit the subscribe button below. Thanks for reading!
The Leaves of the Trees
See 'The Leaves of the Trees', Peter Walker's poignant Coronavirus commemorative art installation. Free admission, no booking. See our website for opening times.
bit.ly/37AFIKw
#coronavirus
#covid
#rochester
#sculpture
#Medway
@pwalkersculptor
@VisitKent
@Visit_Medway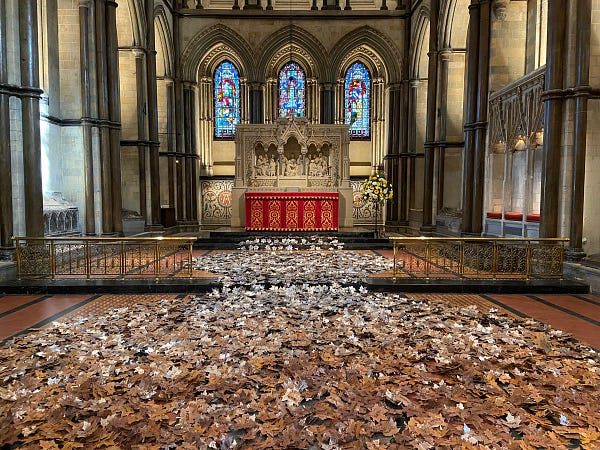 Until 22 May / Art / Rochester Cathedral, Rochester
This post is for paid subscribers